After Further Review: Dartmouth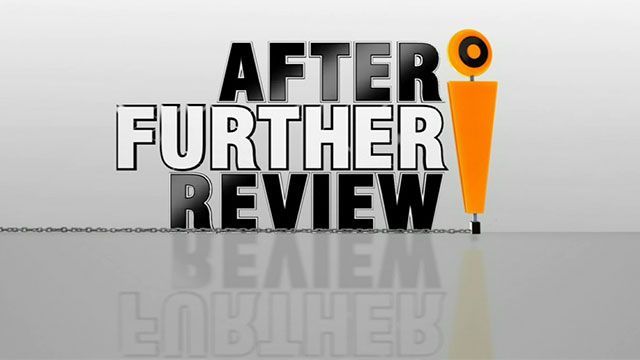 With Vinny still out of the country on vacation in Mexico (I'll actually be there next week myself), I  agreed to write his After Further Review column this week now that the Dartmouth game has marinated some more in my brain.
Here are my thoughts.
All in all I think you have to be really happy as a fan about this result. Even if we concede that Dartmouth isn't a very good team (which they're not) they still were a more experienced club than we were (given last minute losses), and had some actual size to combat our Bonnies.
For six of our players this was their first time playing in the RC in front of nearly four thousand fans and for almost all of those, it was their first time playing in a division one game. Let's not forget that.
These are kids who certainly had jitters and nerves leading up to, and probably during parts of this game…that's to be expected. Passes were not always going to be crisp. Shoots probably had a little too much or maybe not enough air under them, especially in the first half. Those were the nerves in the opening twenty minutes. That's why the Bonnies led by one at the break and not fifteen. There is a learning curve for every team, for our's this year, it may be a little longer. This is a young roster with a lot of new faces. They are going to take some time to gel. They'll play well in spurts and poorly in others…it's what young teams do. We saw that in those first twenty minutes.
All of these this must be considered and we haven't even mentioned how an hour before tip-off the team found it out it would be without their starting center and a valuable wing/forward…and our starting shooting guard was also out with injuries. Losing Ndoye, one of the league's best big men was a really big blow to the team hours before the game. They handled his loss exceptionally well.
And so, the team was arguably without three of its' best seven or eight players and they managed to score nearly fifty second half points to crush Dartmouth. They held them to 37% shooting. They turned them over 11 times and lost possession just twice themselves. Schmidt's fresh faces combined to score 32 of the team's 49 points. They got comfortable and the second half was a no contest if you will.
The kids worked out the kinks.
We got a glimpse into the future with guys like Jay and Jalen Adams in the back court. We saw flashes that Posley is going to be a big time shooter on certain nights. Xavier Smith looked better defensively. Alston excelled in transition and was capable at the point. Dion Wright was his old self. Andell Cumberbatch had a double-double and led the team with six helpers. There were a lot of positives to be taking from this game.
Now, we'll welcome in a very solid Siena club into the RC on Wednesday and we'll be looking to take back the Franciscan Cup for the first time. We'll add Ndoye back into the lineup and hopefully, we'll get Gathers in there as well (though I'm starting to have my doubts about his return and health).
But most importantly, when we take the floor Wednesday, in a game against stiffer competition, we have young guys who already know they can play at this level because of their success on Friday. That confidence cannot be understated.
Had Jay and Jalen both crapped their shorts on Saturday night I can guarantee you they leave pre-game meal with a totally different mindset. They take warm-ups while thinking to themselves, "don't turn it over, don't take poor shoots, don't give coach a reason to yank me out." Instead, they'll stride onto the floor saying, "let's go, let's get this win, we can crush this team if we play well."
That's the single most important thing those players took out of the locker room on Saturday night; that they know they'll come to the RC Wednesday evening knowing they belong out there. Now, let's see it in action for game two. I can't wait to see these new guys out there again.