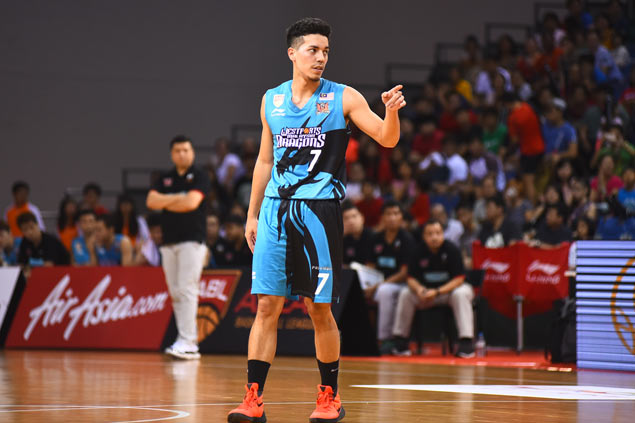 Q and A with Former Bonnie Matthew Wright
1. You were named ASEAN Heritage MVP last season. Describe your season and what helped you be so effective?
We, as a team, peaked at the perfect time and I was able to consistently make shots at a high percentage throughout the year. I accredit my personal success to all the unseen hours in the gym working on my game.
2.What has life been like living overseas in Asia? What has been the hardest thing to adjust to? What do you enjoy most?
Growing up in a Filipino household has made living in Asia an easier transition. Hardest thing to adjust to is the traffic, and most enjoyable thing is the hospitality you're treated with as well as the natural scenery here.
3. We heard you and your teammate over there (Jason Brickman of LIU Brooklyn) are known as the Splash Brothers there. If true, how do you feel about such a complimentary nickname?
Anytime you're compared to arguably the best shooting duo ever it's extremely flattering and makes you want to work harder to live up to that title.
4. You really, really grew as a player between your junior and senior years at St. Bonaventure. What improved the most that off-season and why were you so effective as a senior?
The birth of my son gave me motivation to work as hard as possible. My role was more defined in my senior year I was confident knowing I wouldn't be taken out if I missed shots.
5. What Bonas players do you still keep in touch with today?
Demitrius conger, Charlon Kloof, Jonathan Hall, Daquan Cook, Youssou Ndoye and Danny Ferrell.
6. Aside from winning the A10s in 2012, what was your favorite memory at Bonas?
The last two months of my senior year, being able to relax and hang out with classmates and my girlfriend.
7. You hit some HUGE shots in the Bonas double OT win over St. Joe's in the RC that season. What do you remember most about that game?
I remember feeding off the energy of the crowd and feeling like every shot was gonna go in that night.
8. How would you describe playing for coach Schmidt? What advice would you give to an incoming freshman this season?
Don't miss a shot, don't make mistakes, be as perfect as possible because he is a perfectionist.
9. Have you made it back to campus for a game since you graduated?
Not yet but I've been meaning to visit once I have time during the season.
10. What's more fun (money aside) college basketball or pro ball and why?
Pro life because I don't have class or study hall. And I don't have to eat hickey food.
Bonus: How much does the loss to Florida State in the Tournament still hurt? Or are you passed it?
Way passed it now I rarely think of it anymore.