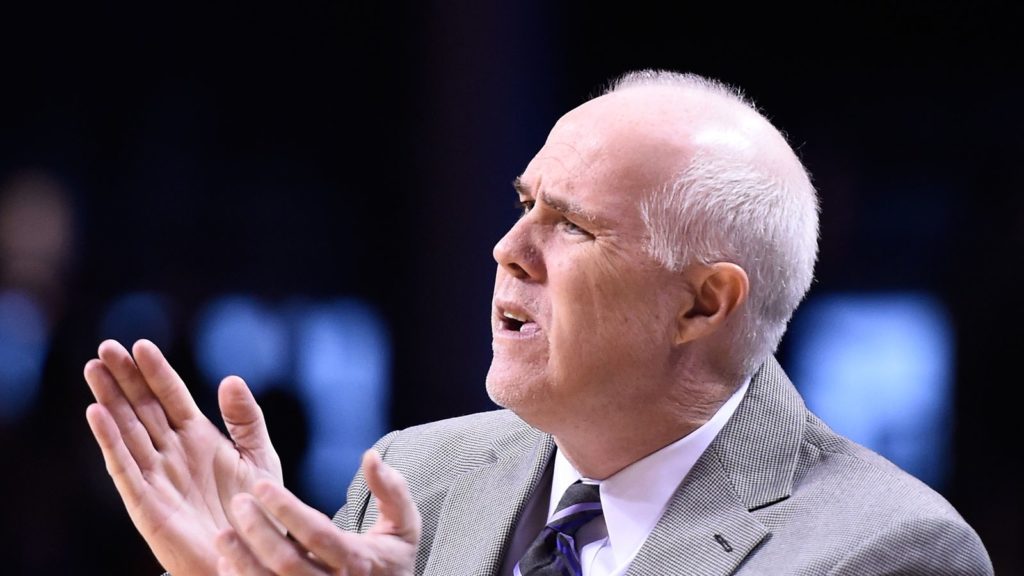 Sunday Synopsis (S17, V3): A Florida Split & Ankle Drama
Opening Statement: The Bonnies picked up a pair of wins (Maryland Eastern Shore and Maryland) this week and ultimately split a pair of games down in Florida in the Emerald Coast Classic. SBU was once again without Jay Adams whose injury is becoming more and more a hot topic of conversation within the Bonnies faithful. Still, without Adams SBU earned a 63-61 win over top 40 Maryland on Friday thanks to some terrific defense and a Courtney Stockard running lay-up with 3.4 seconds to go. Against a really tough TCU team on Saturday the Bonnies couldn't muster enough offense and between TCU shooting 54% on two point shots and getting out rebounded by 15 and beaten in the points in the paint battle by 26, the Bonnies didn't have a chance. But, with the 2-1 week SBU's RPI and SOS sky rocketed and they now turn to a portion of the schedule where they'll be favorites in just about every game leading up to Syracuse. 
Where they Stand:
| | | | |
| --- | --- | --- | --- |
| Record | RPI | SOS | Vs. Top 100 |
| 3-2 | 162 | 132 | 1-1 |
Five Up:
Brockington and Stockard Emerge: How about this stat: Through five games Izaiah Brockington has the 41st ranked offensive efficiency rating (141) in college basketball (He does need a few more minutes to qualify, however). For perspective, Matt Mobley's rating is 108. Brockington's 71% True Shooting Percentage is best on the team and beyond the stats he simply looks like he belongs out there. He's a quality defender and brings nice size to the back court at 6-4. He's shooting a fantastic 64% from deep. Brockington has got to start playing more minutes, immediately (more on that below). Stockard meanwhile, looks like a slashing scorer and solid rebounder, and less a spot up shooter (1-6 from three). Their ability to take some of the scoring load off Adams and Mobley will be key. Stockard is averaging 13 points and 5.7 rebounds while shooting a robust 63% on two point shots. 
SBU: Turnover Machine: Through five games the Bonnies rank 21st nationally in steal percentage (12.3%) and 16th nationally in TO% (25.4%). Did Mark Schmidt steal VCU's playbook when Will Wade skipped town? Bonas overall defense is ranked 102nd (Not bad) but their ability to turn teams over and create fast-breaks has been a really surprising early story line for this team. The best on the club at taking the ball away? Nelson Kaputo and Chef (Both 6.0%), Brockington (3%) and Taqqee (2.7%). Let's see if this continues this week. 
Griffin Continues to Contribute: My love for Griffin's game has been well documented here and on Twitter, but he continues to make highlight reel plays and yet play within himself each possession. The junior is is average 9.4 points and 6.2 rebounds. He's far and away our best offensive rebounder (8.7%) and most versatile defender. He had 21 points, 10 rebounds and 2 blocks in the Sunshine State. He's become a steady player at the four and a guy you don't worry about whatsoever when he's on the floor. 
RPI/SOS Sky Rockets thanks to Scheduling: A week ago Bonas RPI was 332 and their SOS was also 332. What a difference a week makes when you play two top 40 programs! Give credit to DOBO Matt Pappano for scheduling a really competitive non conference slate that gives the team a chance to sport quality numbers in these spaces. 
Tough, but Winnable Games Upcoming: It starts with a trip to Siena on Wednesday before trips to Buffalo and Canisius before coming home to play Yale. SBU will likely be favored in all three but the UB game will be really tough. The Buffalo's are 3-2 with a loss to 8th ranked Cincinnati by six. Their other loss was to 111th ranked South Dakota State by 14 on a neutral floor. If the Bonnies want to repair the non conference resume all four of these games are must-win types.  
Four Down: 
Jay Adams Ankle: Adams rolled that ankle back on 4th…22 days ago, and has not practiced since according to Gary Parish of  CBS Sports. That's not the update anyone wanted to hear. Beating Maryland without Jay was a great feat for the club but they need their PG back sooner than later if they want to avoid any more tough losses. It seems like a stretch to believe he plays vs. Siena and maybe the same should be said for the tough Buffalo game. Who would have thought that when the team said he was "day to day" he would be out at least three weeks? Bonas can win without Jay (we've seen that) but boy life is a lot better when he's out there. Also, Kaputo is nursing a leg injury as well…keep en eye on that too.
Post Play: We all know the interior game was a major question mark this season and the Bonnies got beat up again down in Florida vs. some really big clubs. TCU's bigs smashed the Bonnies down low in the paint on the glass and scored at will. MD pulled in 11 offensive boards and shot 63% from two. Meanwhile Ayeni and Ikpeze struggled once again on the blocks failing to haul in loose balls or play tough defense. Ayeni had just four rebounds in 38 minutes in Florida and Ikpeze had two boards in 25 minutes while picking up five fouls. 
Where's the Chef? After lighting it up vs. UMES ( 21 points on 8-11 shooting) the Chef got a grand total of zero minutes in Florida. Surely the club could have used his 6-6 frame and ability to defend and rebound against bigger, stronger clubs. Mark Schmidt must have thought not. If there's something going on off the floor we haven't heard it, but it seems really odd that given the team's struggles down low that Chef didn't see the floor. For those wondering if he's not picking up the playbook fast enough, sure that's possible…But remember he played 29 minutes in the previous two games (albeit they weren't close). It doesn't appear the OTH sent J.P. Bulter to Florida, so Schmidt wasn't asked about his rotational choices following the games…this is worth monitoring this week. 
Taqqee's been MIA: Before I type anything here let me make it clear that Idris Taqqee is a great kid, a leader, a tough player and a solid Bonnie. That said, he's been really poor to begin his senior year. His True Shooting % is a career worst 37%, his offensive rebounding rate is basically half what is was a year ago, his offensive rating (84%) is down 20 points vs. last year and he fouling far more. His 42% shooting on 2PT shots is hard to fathom. We opined last night that Brockington/Stockard have to start taking his minutes and after looking at the stats this morning that's already happening. Taqqee is playing just 65% of the team's minutes vs. 84% last season. Brockington has played a total of 55 minutes in the last two games; Taqqee has played 45. If the Bonnies want a truly deep back court, Taqqee needs to play like the senior and captain he is because he's still a valuable piece on this team. 
Player of the Week:  Brockington. The Philly Freshman averaged 14 points, 2.5 rebounds and shot 9-16 from the field against a pair of really good P5 teams. He also poured in 18 points, 5 assists and four steals against UMES. Brockington is firmly cemented as a top eight player on this team just three weeks into his career in Olean; a really exciting development. At times he was one of the best players on the floor against Maryland and TCU. He looks like another Schmidt Steal.
Good Stat of the Week: SBU forced an incredible 38 turnovers against MD and TCU down in Florida. If the Bonnies can continue to turn people over (Even at a reduced rate) they will solve some of their half court issues with Jay Adams out. 
Bad Stat of the Week: 38 offensive rebounds given up in Florida and SBU lost the battle on the boards by a total of 23 boards. SBU has got to compete better on the glass and it starts with Ayeni and Ikpeze; both players have been poor in their roles. 
What's Ahead: The Bonnies travel to Siena on Wednesday night looking to defend the Franciscan Cup. The Saints are 1-4 but have played a really tough schedule. Then on Saturday the Bonnies travel to Buffalo to play the 3-2 Bulls who many predict will win the Mid American Conference. 
Looking for some new Bonas Hoops gear? Look no further than the Spors Locker, Olean's number 1 sports outlet. They've got new for 2017 Wolf Pack shirts and a new Lady's V-neck as well. Check them out online here or in town before your next trip to the RC!