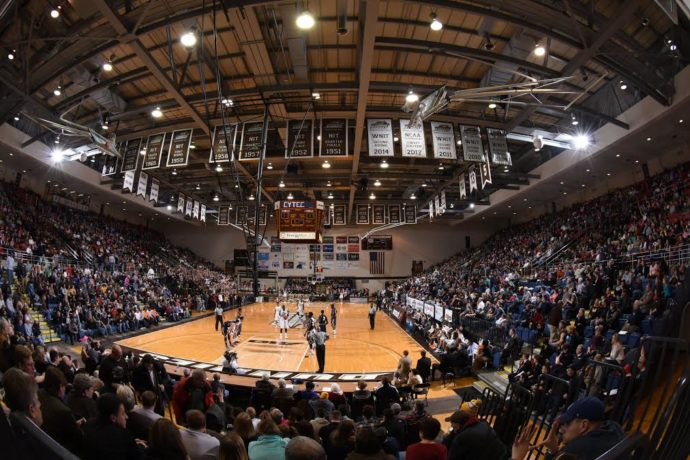 Remembering Bona Winning Streaks
With the Bonnies hoping for their 9th consecutive win at Dayton on Wednesday, I've been reflecting on winning streaks from former glory seasons of Bonnie basketball.
In that magical Final Four 1970  season, we opened up with a 13-0 record until a 2 point loss at the Villanova Field House on Jan 28th ended the streak. It was long, disappointing ride back to Olean.
The Bonnies then reeled off another 12 straight wins, including a 97-74 victory over that same Villanova team at the NCAA Regional final at Columbia South Carolina. That win went from sweet to sour when Chris Ford collided with Bob Lanier, ending the Big Cat's collegiate career and the Bonnies championship season hopes. It was another long, depressing ride back to Olean!
In the 1967-68 season, I was a  senior at Chaminade High School on Long Island  trying to decide where I would attend college. Led by Senior Billy Butler and Soph sensation Bob Lanier, the Bonnies captivated the college hoops world by finishing the season undefeated and surviving round one of the NCAA for 23 straight wins. The press labeled the starters the "iron man five" as they played almost every minute of each game. Following that team made my College decision an easy one!
The most famous streak of all was the 99 straight home game wins from 1949 to 1961. A great crowd, including Sports Illustrated,  was on hand at the Olean Armory for the 100th victory on Feb 26, 1961. You can read that SI article from March 6th 1961 here. 
The stage was set for the #2 ranked Bonnies and the great Tom Stith playing his last home game. Niagara had been the last team to win at the Armory, 13 years and 13 days before. They did it again that night in one of the big upsets of the season. The SI article on the game was terrific.
My oldest brother watched Tom Stith play in HS at St Francis Prep while he was at Brooklyn Prep and then again at Bona's while he was at Villanova. "Best big man I ever saw" my brother Vin told me years ago. "Tom Stith revolutionized the game for big men with his ability to score from outside as well as the paint. " If you've never read Mike Vaccaro's NY Post column on Tom Stith upon his passing, google and check it out…6/14/10.
Ready to #unfurl ? Go Bonnies!
Dick Kearns '72 wrote this post as a fanshot. If you'd be interested in sharing some of your thoughts on the team please email [email protected]