Bonnies have taken on identity of past Schmidt teams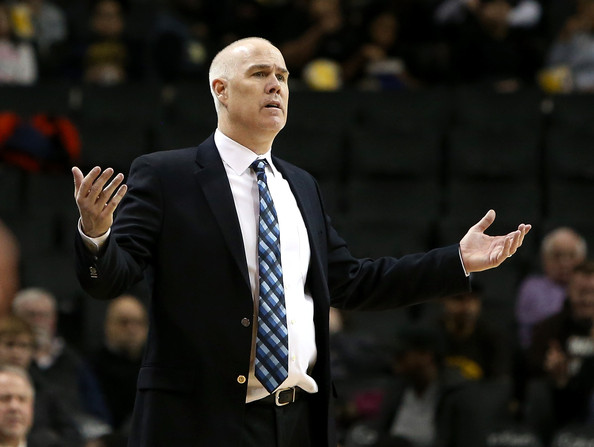 St. Bonaventure will carry a 6-1 record and a five-game winning streak into its game at Pittsburgh on Saturday afternoon. Yet for all the success and victories the Bonnies have achieved in the early going of this season, it feels like they have endured a roller coaster of a month.
Home victories over lowly Canisius and Jackson State were way too close for comfort. The loss to Siena was painful. Taking those three consecutive games into account, I wrote that the Bonnies would be lucky to win 15 games.
But, since then, SBU has routed local rivals Niagara and Buffalo and scored an impressive win at Ohio, though the Bobcats are down this season.
Next up is a tough road game at Pitt. I don't expect the Bonnies to prevail, but I wouldn't be surprised if they did.
That's this season in a nutshell so far: after barely surviving Jackson State a few weeks ago, the Bonnies have bounced back to a point where a victory at Pitt is very much conceivable.
How did it come to this?
It doesn't take a genius like Chris Lumsdon to produce an answer.
It's just the Bonnies being the Bonnies. They are who they are. It is what it is.
Mark Schmidt, over his 14 seasons as program CEO, has proven to be a .500 coach. His Bona years have been a series of 14-16 win teams – save his first year and Andrew Nicholson's senior year. His teams win big games and then falter in others that they have no business losing.
I hate to say it, but this season's squad is just another typical Schmidt team – an enigma that will lift your spirits one day and wrench them down hard the next. These guys are good, just not good enough to compete at the top of the Atlantic 10 and vie for an NIT or NCAA berth. Not this year anyway.
That isn't to say Schmidt isn't a good coach. He puts the Bonnies in position to win almost every game, especially in the A-10. Considering the condition of the program when he was hired in 2007 and lack of resources relative to conference competition, Schmidt has worked wonders with the Bonnies.
A friend of mine who is a Pitt fan said the Panthers are an ordinary team, this season. A victory on Saturday would put the Bonnies in great position to finish their non-conference slate 10-1.
Even so, the Bonnies will be judged not by how they fare in December but by how they play in the Atlantic 10, when there will be no nights off and when performances like the ones they had against Jackson State and Canisius will result in losses.
I had the Bonnies winning nine non-league games and nine more in the A-10. I admit my predictions were more optimistic than realistic.
Still, I still hold out hope that the Bonnies can reach 18 wins or more, even if past history demonstrates that they're more likely to top out at 15 or 16.