Painful loss might leave SBU asking "What if?"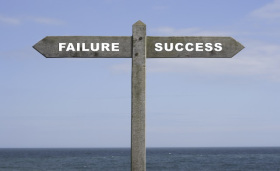 Yesterday's loss at Pitt still stings. It very well might be one of those games that we look back upon in March and utter "What if?"
It stings because this was a win St. Bonaventure could have added to its resume. It stings because a victory would have almost guaranteed 10 non-conference wins. It stings because the Bonnies had every chance to win and probably should have.
A college basketball game has so many possessions and so many twists and turns that it almost feels like a fruitless endeavor to zero in one or two plays that determine the outcome. But, we as fans – especially after a tough loss – tend to zero in on a miscue or two that cost our team.
Remember the missed dunk by Charlon Kloof in the NCAA tournament game against Florida State, when the Bonnies had all the momentum and were ready to pull away?
A similar sequence played out yesterday for the Bonnies yesterday with five minutes remaining, when Dion Wright finished a twisting layup after a Jaylen Adams steal. The bucket capped a 10-0 run and gave the Bonnies a 47-44 lead.
Pitt turned it over again eight seconds later and the Bonnies had a chance to build on their lead. Youssou Ndoye received a pass on the block and had a small path to the basket in front of him. But instead of attacking, the big man settled for a jump shot that missed badly.
Pitt converted a 3-pointer on the other end after an offensive rebound to tie the game. Thirty seconds later, Adams attacked the paint and dropped a pass off to Ndoye for what should have been a dunk. The ball slipped through Ndoye's hands and out of bounds. The Bonnies never led again.
Adams was credited with the turnover, but it easily could have been given to Ndoye. As Ndoye sauntered to the bench at the under-4 timeout, coach Mark Schmidt gazed at him with a face of disgust.
The game ended right there for the Bonnies.
Senioritis
Ndoye had a rough game against Pitt. So too did classmate Andell Cumberbatch. Both players shot 2-8 from the field. Both players have had their ups and downs this year.
As Ian wrote yesterday, Ndoye cannot be counted on for consistent offensive output. Neither can Cumberbatch.
I've been looking forward to the return of Jordan Gathers. I would like to see a three-guard lineup of Gathers, Adams and Marcus Posley, with Cumberbatch coming off the bench.
We all know, the Bonnies could use a spark off the bench. Cumberbatch would be the perfect candidate to heat up fast.
Picking Splinters
The Bonnies short bench was obvious again yesterday. Sixth man Denzel Gregg played 19 minutes, but three other reserves combined for just 16 minutes and virtually no production.
We better get used to this kind of rotation. It is clear Schmidt has little faith in his reserves, especially in tightly-contested games. And, the coach has proven time again over the years that he isn't afraid to play his starters major minutes.
If Gathers ever returns, I would expect to see almost exclusively a 7-man rotation with Chris Dees and Iakeem Alston playing a few minutes every now and then to spell Ndoye and Adams.
Will history repeat itself?
Watching Adams miss a chance to tie the game in the final seconds from the free throw line reminded me of another Bona freshman point guard who encountered the same fate 14 years ago.
It was Marques Green on the line with a chance to tie the score a late November game on the road against a very good Kent State team during the 2000-01 season. Green failed and the miss ate at him and drove him to be an even better player.
Let's hope Adams' painful miss has the same impact on him.
In the Pitts
I hate to be the bearer of bad news, but Pitt isn't a very good team. The Panthers will almost certainly finish in the middle of the pack in the ACC. It will be a minor miracle of they earn a trip to the NCAA tournament.
If the Bonnies and Panthers were to play 10 times on a neutral floor, I'd take the Bonnies to win more times than not. SBU struggled mightily yesterday and still almost prevailed. Its seniors were off. It shot 36 percent from the floor and turned it over 15 times. It got almost nothing from its bench.
Basically, the near ACC road win doesn't leave me feeling any more optimistic about the Bonnies this season than I felt prior to the game.