Podcast #3- Plus Swaggy J Stats Take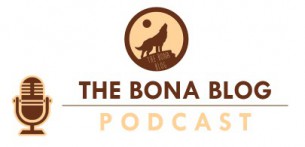 In episode 3 of the BonaBlog Podcast the following topics are presented and discussed- The Buffalo game, the team's depth, foul trouble, Jay Adams' start to the season, the backcourt duo, Jordan Tyson, the Ohio game Saturday and the A10's start to the season from top to bottom. We'll have another one sometime at the end of next week as well wrapping up the next two games before SBU gets a nearly two week break. (See below for a quick stats take on Jay's season through six games)
————————————————————————————————————-
By: Shane Nolan
Last night Ian mentioned Jay's play thus far in his post game analysis of the UB game, saying he felt Adams appears to have regressed since last year.  I'm always one to take a closer look at the numbers to see if they hold true what our eyes perceive.  Albeit a small sample size.  Here are Jay's numbers thru the first six games, compared to his last six from a season ago (before the injury).
| | | | | | | |
| --- | --- | --- | --- | --- | --- | --- |
|   | MIN | PTS | REB | AST/TO | FG % | 3PT % |
| 2014 | 36.5 | 8.8 | 3.2 | 5.4 | 34% | 25% |
| 2015 | 34.8 | 13.0 | 3.0 | 1.4 | 37% | 27% |
My take:  As a freshman Jay was asked to play the point as a pass first PG and knock down open looks when he had the opportunity.  This year, due to our lack of depth and perimeter shooters, Adams has been called upon to do more.  Not only does Schmidt want Jay to be a the court general who takes precious care of the ball, but he wants (needs) him to score more.  He finished last season shooting 39% from the field and 32% from beyond the arc.  While we can all agree that the Bonnies need Jay to score more, we need him to do so more efficiently.  For this team to have real success I think Jay needs to shoot at 45%/38% clip this year…doable. 
The reality is Jay is not yet a real scorer of the basketball.  I do believe this will come with time (isn't is nice to have guys around for 4 years).  He needs to play within himself a bit more, and allow the scoring opportunities to come to organically.  Through the first six he has forced a lot of errand shots.  This team already has a player that puts up a ton of shots (MP3 as if you didn't know who I was talking about ).  So "Swaggy" go back to your roots and let the game come to you a bit more.  Remember that time last year when you dished out 14 dimes with 0 turnovers?  More of that please.