RECON: vs. Vermont (4-5) Tuesday, 7 p.m.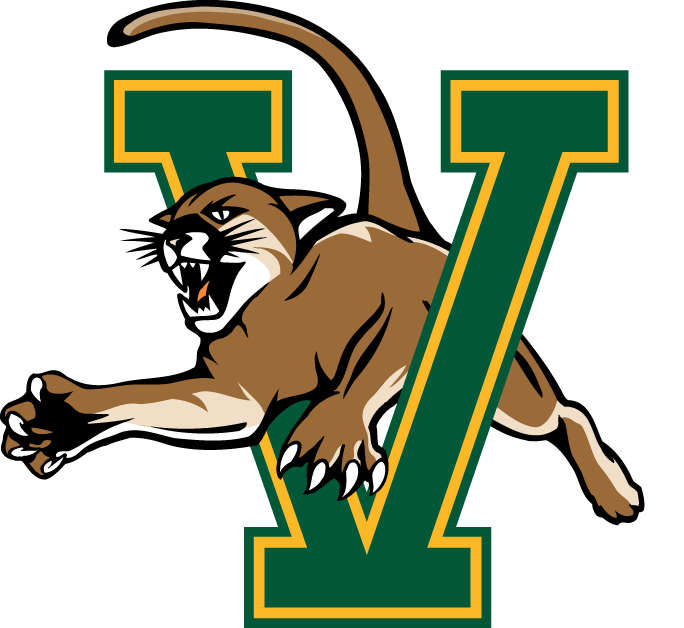 By: Jon May, Contributor
The Opponent: The Vermont Catamounts out of the America East Conference. The Catamounts are 4-5 on the season and are coming off a 72-54 loss on the road at Yale. The Catamounts are led by John Becker who is 91-54 in his time as head coach at Vermont. He has led the Catamounts to the postseason the past four years: 2 CBI invites, 1 NIT birth and an automatic bid in 2012 to the NCAA Tournament. The past seven seasons have seen the Catamounts achieve 20+ wins and a postseason bid in each of those years. They have enjoyed a long stretch of success in a non-traditional basketball market and something that should not be overlooked - Their win over Syracuse in the 2005 NCAA Tournament is one of the great March Madness moments for Bonnies fans (see, all of us aren't 'Cuse fans).
Last Time: Since joining the America East after 1979, Vermont hasn't faced St. Bonaventure. It will mark the first trip to the Reilly Center for the Catamounts. Vermont has faced some common opponents this season including a loss to Buffalo, 77-71, and a win over Niagara, 85-67.
The Skinny on Vermont: Vermont was picked to finish 3rd in the America East this year according the pre-season coaches poll back in October. Vermont returns 9 players, including 4 starters from last year's 20 win squad. Featuring Pre-Season 1st Team All-Conference Nominee Ethan O'Day, the Catamounts are a defensive oriented team that led the AEC last season in points allowed at 59.2 per game. Aside from O'Day, names to know come game time are sophomore point guard Trae Bell-Haynes, shooting guard Ernie Duncan and last year's America East Sixth Man of the Year, Cam Ward. Vermont has 9 players averaging over 10 minutes per game and after O'Day's below average free throw shooting, the rest of the starting five is shooting over 80% from the line. Vermont will look to drive and draw contact in an attempt to score easy points at the line. St. Bonaventure will need to be adept to that tactic now that the book is out on the Bonnies regarding their lack of depth and willingness to over extend on defense in their losses.
The Stats: It's fairly simple, limiting Vermont to less than 50% in eFG% is a key to winning. In Vermont's five losses, they have lacked scoring and the ability to create easy shots to compete in games. Their last loss to Yale was their worst game statistically of the season. Look for a bounce back game in some offensive categories. For comparison, the Bonnies stats are also listed below Vermont. Screen grabs courtesy of Bbstate.com
*Effective Field Goal % (eFG%) = (FGM + (0.5 * 3PTM)) / FGA


The Roster:

The Path to Victory: It's pretty simple for the Bonnies: Play with the same intensity and focus as they did against Ohio. The Bonnies got their big three involved in all phases of the game. Posley got to the rim and got easy points, Jay Adams righted the ship for at least one game, and Dion Wright held his own against a pretty stout front court which held the size advantage.
Stopping O'Day without fouling is critical to keep Wright in the game early. On the defensive side, the stats are misleading for this season, but they have returned 9 players from a squad that was the best in limiting opponents to points and scoring opportunities in the America East. The America East is certainly not the A-10, but any team that is making a post-season seven years in a row with two NCAA bids should not be overlooked.
To win, and win comfortably, Jay Adams needs to continue to build off of his last game against Ohio. Adams is still just a sophomore who has yet to play a full slate of conference games. This is a good test for him to face good defenders in Haynes, Ward and Duncan. Playing to his ability and efficiently running the offense will get the Bonnies to the mid-70s and a more than decent chance to win.
The Known (their best player): Ethan O'Day is their returning First Team All-Conference player and rim stuffer from last year's 20 win season. As mentioned before, the squad features a trio of young guards who can defend, get their shot and excel at the free throw line. It is easy to overlook their best defender from last year in Dre Wills who led the America East in steals, ranked fourth in blocks, and was 12th in rebounding. His scoring is down this year, but he is the type of defender that can match up well with Denzel Gregg and take out a crucial part of the Bonnies game plan. In general, Vermont can cycle through their bench and get quality minutes, so even though O'Day is the leader in name, this whole team can get after it on the defensive end.
The Gut Feeling: This game would normally put fear into alumni and fans as a trap game with the looming 11 day break coming up, but this isn't one of those games. The sting of that dismal performance at UB is still too fresh to be forgotten by Mark Schmidt and his senior leaders in Dion Wright and Marcus Posley. Look for a similar game plan to that of the Ohio game. Vermont has a rim stuffer in O'Day but after that, they don't appear to be as athletic on both sides of the ball as the Bonnies. I wouldn't feel right forgetting to mention Nelson Kaputo here as well. He has the ability to shoot over a defensive oriented team and could play a similar role to the one he did in the second half of the Ohio game to put this one out of reach. Don't look for a blowout, but look for the Bonnies to control the game early on and show why they are a capable A-10 team heading into conference play. I expect a win to get SBU to 6-2 heading into their long break. 
The Prediction: St. Bonaventure 77 - Vermont 65
Video: