RECON: vs. Niagara (3-9) Wednesday 12/30, 7 p.m.
The Opponent: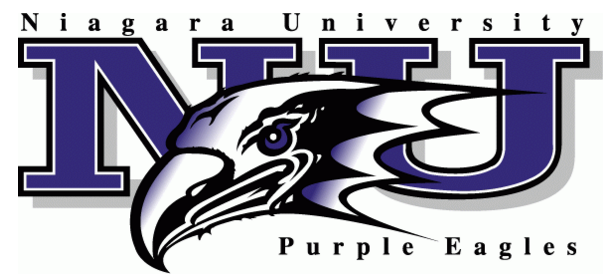 The Niagara Purple Eagles out of the Metro Atlantic Athletic Conference (MAAC). Niagara is 3-9 on the season and are in the midst of a 4 game losing streak. "Little Three" foe Niagara is led by Head Coach Chris Casey who is 18-57 during his time on Monteagle Ridge. Niagara, once considered a tough non-conference test under the helm of former skipper Joe Mihalich, have not found the success that was once expected of a program that would contend each year in the MAAC. This season is no different from previous seasons under Casey as Niagara comes to the RC with an RPI of 306 and a SOS of 214 and rank 330th in PPG. Niagara doesn't have a senior on the roster and are relying on some young players to pull them out of bottom of the MAAC on what has become an annual basis. Niagara has clearly fallen on hard times and just looking in from the outside, seeing a program with only 18 wins in two and half seasons, the winds of change have to certainly be swirling in Lewiston, and if they aren't, they will be soon.
Last Time: 2014, St. Bonaventure traveled to the First Niagara Center to participate in the "Big 4 Classic,"and came away with a 74-59 victory. The Purple Eagles didn't have an answer to Youssou Ndoye who finished with 23 points, 11 rebounds and 5 blocks.
Thanks to our friends at GoBonnies.com for a "Throwback," to last season's game
The Skinny on Niagara: Niagara was picked to finish 11th in the MAAC this season according the MAAC Coaches' Poll. The Purple Eagles feature one player who was selected as a Third Team All MAAC player in Emile Blackman. This season, as mentioned above has seen the Purple Eagles Struggle to score on a nightly basis as evidenced by a 330th ranked scoring offense. Sinking their points per game average is the fact that Niagara turns the ball over 15.1 times a game. Defense is where Niagara shows some promise in that they are ranked about right in the middle at 174th in points allowed. The problem with Niagara, and this has been for the same for  the past three seasons is the ability to consistently score. When a team loses Juan'ya Green and Ameen Tanskley, who were key pieces in the Hofstra win over the Bonnies back in November, you can't expect to replace those pieces very quickly in a lower conference like the MAAC. Teams in the MAAC usually make a run with senior laden rosters and then subsequently rebuild, but Niagara has not since caught their footing to make such a run. Losing quality players who can control a team's front court have haunted the Eagles for the past two and half seasons.
The Stats:
Look past the lack of offensive production and notice the column which shows the lack of senior leadership on the roster. This will be the first trip to the RC for most and facing a team that is hungry to get a win to springboard into 2016 is not a recipe for success.
Screen grabs courtesy of Bbstate.com
The Roster:

The Path to Victory: Shutting down Niagara's two scoring threats in Matt Scott and Emile Blackman should be enough to win this game. Niagara will struggle to find quality shots and lack an inside presence that will give Dion Wright any trouble in the paint. This could be a quality opportunity though to get extended minutes for Derrick Woods and Jordan Tyson inside heading toward conference play. Offensively for the Bonnies, this is the game that can right a lot of the wrongs that occurred last week vs. Siena. Cutting down on the turnovers is priority number one. While this doesn't seem like a great all around test for the Bonnies, Blackman and Scott are good enough to give Adams, Posley and Kaputo some resistance at the top of the defense that can help build confidence for the Bonnies' back court as they head toward 2016 and Davidson.
The Known (their best players): 
Matt Scott and Emile Blackman. It would be a disservice to either of the players if I didn't mention both. Matt Scott and Emile Blackman are the two statistical leaders for the Purple Eagles and both boast a True Shooting% over 50%. That is astounding for a team that is ranked so low nationally in points per game. Niagara has no chance to win without strong performances by both players. Aside from Blackman and Scott, no other player on the roster is scoring in double figures or plays a role that would help lead the Purple Eagles to a win Wednesday night...or so we believe.
Emile Blackman Statistical Profile: 
Matt Scott Statistical Profile:
The Gut Feeling:  This is a game that the Bonnies need to win and will win. There isn't much to analyze in this contest and this game couldn't have come at a more perfect time to fix the small problems that have popped up heading toward the A10 play. Niagara has an outside chance to win this game, that is after all why teams play in the first place, but the Bonnies are too talented and too athletic to lose. Niagara doesn't have the roster to handle the Big 3 and throw in some quality minutes from Kaputo and Woods, Niagara won't put a scare into the RC crowd. Is there potential for the Bonnies laying an egg? Certainly. But looking at the job Mark Schmidt does in not letting performances repeat in back to back games, Bona Nation can rest easy heading toward conference play.
The Prediction: St. Bonaventure 79, Niagara 64