RECON: @ Fordham (12-9) Wednesday, 7 p.m.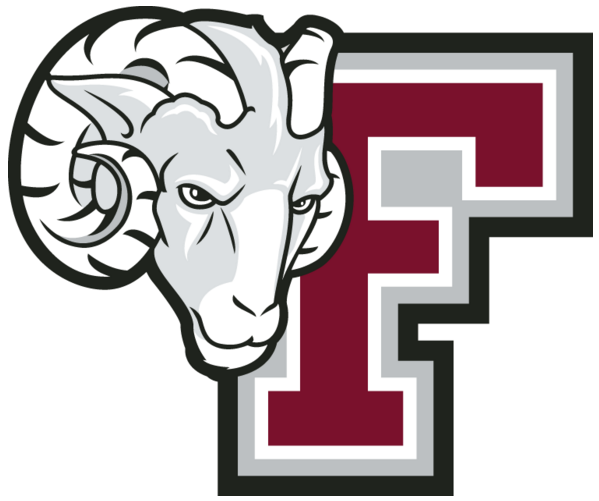 By: Jonathan May, Contributor
Game Info: 
Date & Time: 2/10/16 7:00 PM
Records: Fordham 12-9 (3-7), St. Bonaventure 15-6 (7-3)
Venue: Rose Hill Gymnasium, Bronx, NY
Watch: A10 Mobile App/Atlantic10.com 
The Opponent: St. Bonaventure travels to the Bronx on Wednesday night to take on the Fordham Rams. The Rams are led by Jeff Neubauer who is in his first season at the helm with the Rams. Prior to Fordham, Neubauer was the head coach at Eastern Kentucky University. Neubauer has the Rams above .500 on the season and that can viewed as a step in the right direction in turning the program around. The Rams come into Wednesday night's game on a sour note though as they dropped their last game to St. Joe's 82-60 and have generally struggled in A10 play. 
Last Time: March 7th, 2015, the Bonnies beat the Rams in the Reilly Center behind a well balanced attack on offense that saw Ndoye, Cumberbatch, Posley and Wright all score in double digits. This game was played without Jaylen Adams due to injury. 
Note: The Bonnies have also won 8 of the last 9 contests against Fordham.
The Skinny on Fordham: Fordham comes into the game with a 12-9 record overall but have struggled so far this season in the Atlantic 10 portion of the schedule. Their 3 wins in conference have come against Lasalle, George Mason and UMass. To their credit though, those are the types of games that Fordham needs to win to instill confidence for the future of the program. Fordham is 11-3 on Rose Hill this season and even though the caliber of opponent has not been the strongest (288th in SOS), Fordham is clearly a team that will put up a fight on their home court. Fordham also have quality players in Mandell Thomas (who we hear is out for this game), Ryan Rhoomes and a host of others just scoring below double digits in PPG. Quite frankly, if the Bonnies execute on offense like they did against St. Louis, the trip back to Olean could be a long one. Fordham using a high pressure defense to turn over their opponents. Conversely though, the Rams have had a much harder time scoring the ball in the last two months than the first two. 
The Stats:

 -screen grab from Kenpom.com
The Roster:

 The Keys to Victory:
The Bonnies need to shake off a pretty below average effort from Sunday and come out firing and take out the Rams early on their home court. If not for a Jay Adams game winner, who knows what the Bonnies' mindset is heading into this one. If history has shown, Schmidt will have the crew ready. Valuing the basketball will be key as Fordham excels at turning their foes over. If SBU can get shots up on a large majority of possessions they'll be in great shape. Fordham would love to take 17 possessions out of this game. 

The Bonnies need more out of Denzel Gregg. Gregg, since his career game against Fordham has almost been trying to hard to recapture that magic. He needs to simply let the game come to him because he is certainly talented and athletic enough to be a difference maker. Good news is, if Gregg doesn't play well, the team still has firepower to spare. Gregg's rebounding abilities will be needed in this one against Fordham's bigs who can bang a bit….such as….

Stop Rhoomes on the interior. This is a big call for Tyson and Woods (Maybe Gregg) to take some minutes off of Dion Wright's back. Rhoomes is shooting over 65% inside the arc and is averaging over 8 rebounds per game. He's option 2 when it comes to offense for the Rams. He can be a rebounding machine. 

Embrace the fact that Mandell Thomas may miss the game…Never like to see a guy hurt, but when someone is out you need to take advantage of it. If he misses the game, the Brown and White should send another message to the A10 and show that they won't let bottom tier teams sneak up on them any longer.

Don't let this turn into a trap game with GW coming up this Saturday. I can understand a let-down after a huge win over St. Joe's, but this is a game SBU has to have, even on the road. Take care of business and inch toward the post season even further. Keep the balling rolling into Alumni Weekend against GW. 
The Gut Feeling:
Regardless of whether or not Thomas plays, Fordham can score the ball at the tune to 72 ppg (though much less in league play) and has some players in Rhoomes, Severe and Anderson. Throw into the mix that the Rams don't lose often on Rose Hill and that can put a little bit of scare into the Bona Faithful. Reality is, the Bonnies are on the edge of sending the fan base into oblivion over a potential post season bid, but it all starts Wednesday to set up Saturday's showdown with GW. I don't see a let down from the Big 3 and I'm going to be closely watching to see if Denzel Gregg can give SBU a monster game to aid the Big 3 and take some pressure off those guys. Schmidt has something cooking this year in Olean and I don't see that slowing down the Bonnies on the road. 
Prediction: St. Bonaventure 84, Fordham 71