Welcoming cushy courtside seats to Reilly Center a worthy sacrifice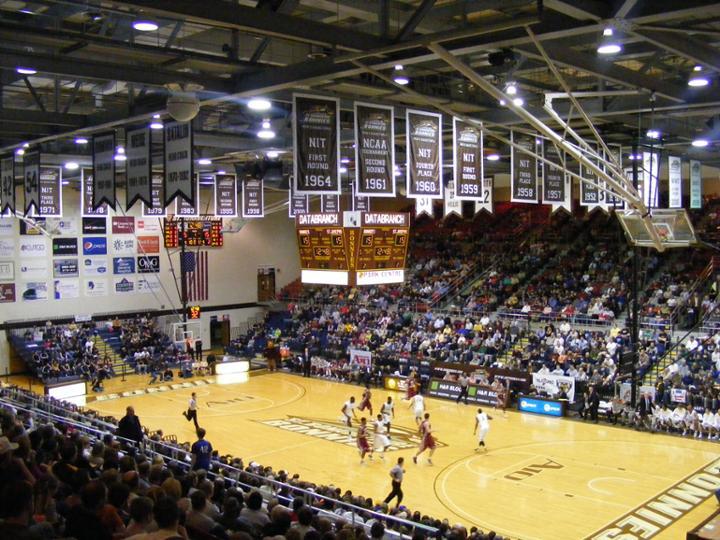 By Vinny Pezzimenti
Blog Writer
St. Bonavenutre's announcement last week of new priority seating at the Reilly Center was met with a high level of criticism on the social airwaves. The powers that be on campus had to be expecting such contentious reactions. If they weren't, then the school and athletic department have more problems to contend with than which they already face.
The addition of courtside seats across from the team benches most baffled and upset students, alums and supporters. The administration has been incrementally pushing the student section back from the playing court for years. Now, the team's most boisterous supporters will be separated from the court altogether by swanky padded seats and patrons willing to pay $710 for the season to sit there.
It must be noted that $500 of the $710 will be contributed to the Bonnies Athletic Fund. In other words, this move, like most, comes back to money.
We don't doubt this was a tough decision for new AD Tim Kenney and his administration. For St. Bonaventure even to attempt to keep pace with its rivals in the Atlantic 10, it must take on at least a few risky business ventures. This is one.
Yet, that line of reasoning won't easily console thoroughly peeved students and fans who previously occupied the real estate where the new seats will be added. Equally peeved are alums and supporters who feel that the new seats will take away from the cozy atmosphere and home court advantage that has been built at the Reilly Center over all these years.
We feel like we're being pushed away. We feel like our past is being stomped on. We're upset. Change isn't easy.
The Reilly Center is a unique place in the landscape of major college basketball. The fans and the school hold onto age-old traditions and memories of the good ole days, often at the expense of progress. Tickets and concessions are cheap. Fans are seated an arm's length from the action. There are few barriers between player and crowd. We are part of the game.
In a perfect world, these idyllic features of the Reilly Center would carry over for the rest of time. In reality, St. Bonaventure has been missing out on courtside seat revenues and other money-making opportunities for years within its home arena.
Let's give Kenney the benefit of the doubt to see the new priority seating plan through. Lest we forget the role he assumed in helping infuse life and money into a UMass program that had fallen flat.
Like Kenney, all students, fans, alums and supporters hold one common goal: to see St. Bonaventure succeed on and off the court. One of the sacrifices for success might be cushy courtside seats that slightly alters the attitude of the Reilly Center but generates much needed cash flow to the BAF and the men's basketball program.