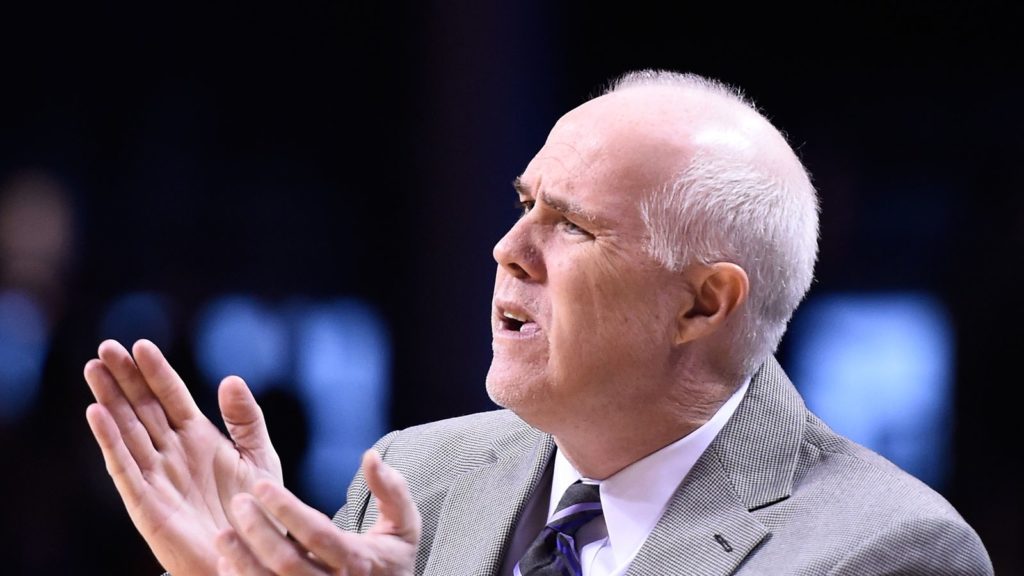 Exclusive Mark Schmidt Interview: Part 3
During our off-season we had the chance to catch up with coach Mark Schmidt and ask him a bevy of questions ranging from last season's heart-breaking NCAA snub, to this season's outlook to his favorite beer and band. Since it's not often we get the chance to chat with coach for the better part of an hour, and the season is still months away, we thought decided to roll out this interview in three parts.
In today's post we chat about off the court topics that provide a glimpse into the coaches' life away from the Reilly Center. Enjoy!
——————————-
Pats record after 4 games without Brady will be? 3-1, They'll beat Buffalo Jill for sure. I think they'll lose to the Cardinals. 
Do you think David Ortiz is the greatest Red Sox of all-time? No, Ted Williams is.
Better player: Bill Russell or Jordan? Unfair. I'll take Russell for his wins, I'll take Jordan for his stats. Really cannot compare the two in my mind though. Different positions, different eras. 
Your last meal and drink? Steamed clams and corn on the cob and a Sam Adams. Boston Lager.
Best you've ever shot at Bartlett? 75. Low 80's usually.
Dream Golf foursome? Bill Belichick, Larry Bird, Bobby Orr, John Havlicek and Carl Yastrzemski. (I point out that's four and he's out of the group, but he says he will just drive a cart).
Favorite thing to do during the season to unwind and take your mind off hoops? Go for a beer. I Usually go to 4 Mile Brewing Company now. That or just sit in my hot tub with a cold drink. Any of those options works for me.
Favorite Book? The Legends Club by John Feinstein. Reading it right now actually, highly recommend it.
Favorite Athlete as a Kid? Bobby Orr/ Yaz.
Favorite Movie? Hunt for Red October or Field of Dreams
Do you listen to music? If so, favorite Band? REO Speedwagon, John Mayer, James Taylor, Springsteen is solid, Earth Wind & Fire.
Coach you most like to watch/pick their brain? Gregg Poppovich. He's the best in my mind.