It is a strange how we can become a prisoner of the moment, especially when it comes to sports. We're all guilty of it.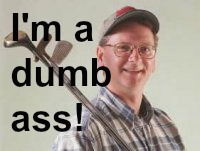 Your favorite college basketball teams wins a big game, you plan an itinerary for an NCAA tournament trip. Your favorite team flops to a miserable opponent and the season is a disaster.
Two seasons ago, Buffalo News pundit Jerry Sullivan left the St. Bonaventure program for dead. It was a knee jerk reaction to a couple bad weeks of basketball for the Bonnies.
This is what Sullivan wrote after SBU's 72-65 home loss to VCU that extended the Bonnies' losing streak to five games:  "It will be an upset if the Bonnies finish .500 in the league again."
The opinion was limited in vision. It lacked foresight. It was missing perspective.
I disagreed with it then. I certainly disagree with it now.
Though the Bonnies struggled in the Atlantic 10 last season, they won two games in the conference tournament and advanced to semifinals. Bolstered by a slew of newcomers and group of seasoned returners, SBU will be in position to make a run at 17-20 wins this season and possibly the next.
I have the Bonnies with nine A-10 wins this year. That should give them a seventh- or eighth-place conference finish. They could reasonably win 10 games.
Unlike Sullivan, I won't be surprised. Much like Jim Baron 20 years earlier, Mark Schmidt and his staff have the great ability to build and rebuild by finding hidden gems in recruiting and developing players.
The goal is to make a run at a postseason tournament every three or four years. In other words, the Bonnies are due for a big season that will have Mr. Sullivan eating crow come March.