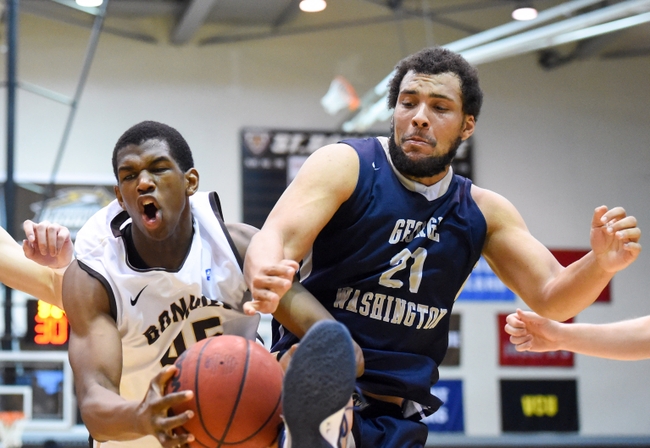 Sources: Jordan Tyson to Transfer
As we previously reported last week, St. Bonaventure red-shirt sophomore forward Jordan Tyson is transferring from the school, per multiple sources. Tyson played 364 minutes this season for the Bonnies after missing the first eight games of the year with a hand injury. He scored a career high eight points twice (Fordham, Duquesne) and posted a career high seven rebounds twice against Duquesne and George Washington. He finished the year averaging 2.3 points points and 3.2 rebounds, shooting 42% from the field and 48% from the foul line. Tyson only played three minutes against Wagner and was apparently extremely upset about his lack of playing time and voiced that to the coaching staff following the game. Tyson did play 13 minutes against Davidson and 19 minutes against Saint Louis in the two final regular season games. Without Tyson the Bonnies return big men in Derrick Woods, David Andoh, Denzel Gregg and incoming freshman Amadi Ikpeze who is reported to need quite a bit of work before becoming a contributor down low.
———————————————————————-
So what does this mean for the Bonnies next year? Really it just takes away some depth in the front-court. I have to say overall I was disappointed with Tyson's lack of development in the last two years and felt that his offensive game was really lacking. 
Schmidt was able to go offense-defense if you will with Woods and Tyson which worked at times, but overall it seemed that Tyson was a purely defensive player and Woods more of an offensive player. His inability to set a screen without moving was really annoying to watch as a fan and I'm sure Schmidt also couldn't stand it. Tyson was a big body who provided a shot-blocking presence (25 blocks, 1.1 per game) but wasn't much of a rebounder and showed almost no back to the basket or face up game. He was raw when he came in and still appears to be a very raw player. That's not to say SBU wouldn't have been deeper with him next year, we would have, but he's replaceable. I would have liked to have seen him develop for three more years under Schmidt and Dave Moore but he's out the door now.
SBU really lacks a true center going into next year as Gregg is more of a wing/four and Andoh is more of an athletic four man, and certainly not a five. So, Schmidt will head into next year (as of now) without any type of five man.  We've been down this road before (this year) so we'll see what happens. The coaching staff is hitting the trails hard for a center (JUCO, 4 year transfer or HS) to plug into next year. We'll see what they come up with. I think next year's team is going to be extremely athletic and hard to guard. I can't wait to see them play with Mobley/Stockard/Griffin (improving)/Coburn/Andoh in the fold. 
We'll keep you posted with further recruiting updates.