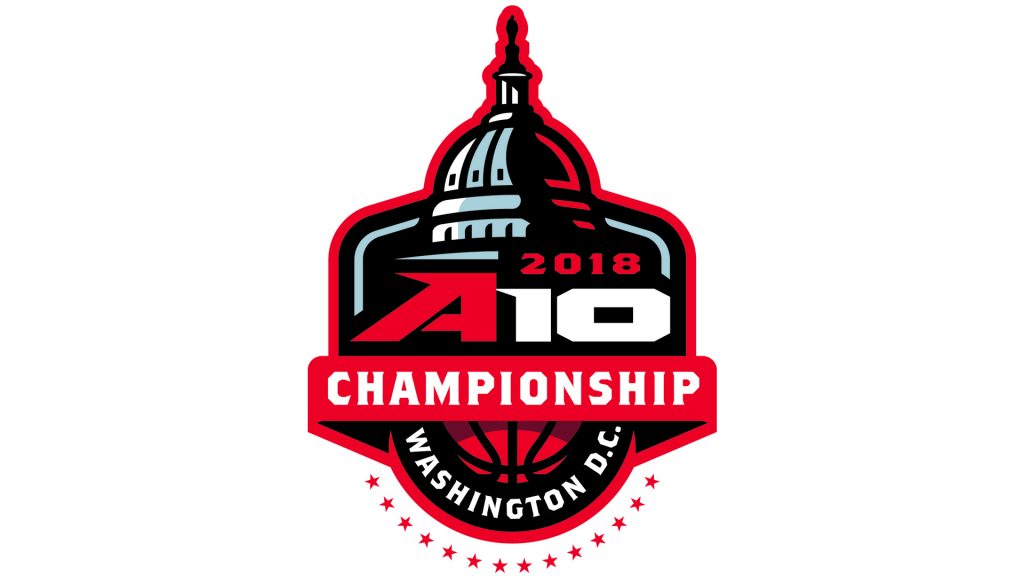 5 Questions Heading into DC and Q and A with ESPN's Joe Lunardi
5 Questions Heading Into the Weekend
How will Adams, Mobley and company handle the work load? It's no secret that Mark Schmidt doesn't believe in depth and has little time for playing his 8th through 11th guys on the roster during the season. One may wonder aloud if that would change in the conference tournament setting where the team could potentially play three games within 72 hours. The answer is it will not. With that said, Jay Adams, Matt Mobley to to a lesser degree Courtney Stockard will need to be iron men should the Bonnies advance to Sunday's final. Adams (37 minutes) and Mobley (37.5 minutes) are used to playing nearly the whole game, but doing that three straight days is no easy task…even for 19 and 20 year olds as Schmidt likes to say when reporters ask him if he worries about his guys tiring. Should the Bonnies advance to Saturday they could be matched up with Davidson again in a game that will go up and down for 40 minutes; surely testing Adams and Mobley's endurance. Should they get to Sunday, SBU could see Rhode Island, a team with the "deepest guard offering" in America according to some talking heads. Like Andrew Nicholson did in 2012, Adams and Mobley need to be prepared to play, and play well for 120 minutes this weekend. 
Can the Bonnies win 15 straight? Winning eight or ten or now 12 in a row is a feat to behold in itself. Winning 15 in a row and cutting down the nets in DC would take this run to a beyond-historic level. There is no question in my mind that this team, specifically the upperclassmen, are on a mission right now to prove the doubters wrong and put their mark on their NCAA resume. Burned two years ago, you can see the determination on the faces of Adams and company as they play each game to prove to the committee that they are not a team to be left out again. Still, at some point the law of averages has to catch up to a team right? Bonaventure has been on the right side of so many close games during this stretch (Davidson, VCU, URI, Duquesnse twice, and Saint Joseph's games were all decided by two possessions or less) that the pessimist in us all feels like they're "due" for a loss. This magical run of 12 straight wins has certainly involved some good bounces and calls, let's see if they continue in D.C. because make no mistake: Winning 15 games requires you to be really good, and a bit fortunate. 
Are big rematches with Davidson and or URI on tap? Should the Bonnies advance on Friday vs. the winner of Duquesne and Richmond they will either face Davidson, SLU or GW. Who wouldn't want to see another epic offensive battle between Adams, Mobley, Aldridge and Grady in D.C? Many actually consider the Wildcats the favorite to cut down the nets this weekend, and given their 84th ranked RPI and 54th ranked spot on KenPom you'd rather face (and potentially lose to them) vs. GW who comes in with an RPI of 191. No one wants to be debby downer and think we will lose a game, but the reality is who you lose to does matter, and you'd rather fall to Davidson than GW or the Billikens. If Bona can make it 14 in a row they'll likely face Dan Hurley and URI in the finals (assuming they don't get upset by say basically-hometown VCU on Friday) and what a third game that could be. The Rams would be looking to win back to back A10 Tournament titles and to postion themselves as likely an eight seed or higher. Bona would be going for 15 in a row and Adams and Mobley looking to cap their wonderful Bona careers by cutting down the nets and punching their ticket to the Big Dance well before the brackets are revealed. Generally speaking there's an upset along the way during these conference tournaments but if there was ever a year for the field to go chalk this is it. 
Can the supporting cast shine when needed? There's little doubt that Adams, Mobley and now Stockard (and even Griffin) can be counted on to "show up" this weekend on the big stage. They've all had a massive hand in the Bonnies' 24 win season. But, winning three games in three days with a short bench requires big moments from every guy who steps onto the floor. In 2012 guys like juco transfer Chris Johnson, freshman Youssou Ndoye, freshman Jordan Gathers and sophmore Matthew Wright ALL had signature moments in the season's final weeks and helped Andrew Nicholson cut down the nets in Atlantic City. Adams and Mobley are the main draw, the guys who keep opposing coaches up at night, but the supporting cast could very well be the difference between one win or three. Nelson Kaputo, Amadi Ikpeze, Izaiah Brockington, Chef Ngalakulondi and yes….even Josh Ayeni need to be ready when called on this weekend. 
What "work" needs to be done for Selection Sunday? The single biggest question of the weekend, even bigger than can the team win the A10 title, is whether or not they will hear their name called on Sunday evening. As of today (4:30 PM on Thursday) the Bonnies were seeded as a #9 on BracketMatrix and were listed above 10 at large hopefuls. SBU was included on 100% of brackets (80/80) and according to the single most accurate bracket projection site on the internet, Bracketville, Bona was also a #9 seed. Prior to the SLU game Bracketville said this about SBU…
Essentially, the Bonnies are pretty clear of the bubble (assuming you consider the bubble the last 4-6 teams in or out of the field). Given that, it seems like it would take an act of God himself (or the money hungry NCAA, one or the otherr) to keep the Bonnies out of the field even if they lost Friday night in Washington.
Still, no one wants to roll that dice and go down that road again and so winning three games this weekend would be prefered by all Bonaventure fans. The Bonnies should be playing for seeding this weekend and while a loss Friday (or even Saturday if it's not vs. Davidson) could drop them from say a 9 or 10 to an 11 or 12, they've punched their ticket already (IMO anyway). We were tipped off to the following tweets this morning by a journalist covering the AAC and wanted to share those below….
So, it appears that as Adams said, the "cake is baked" and hopefully Bonaventure is firmly inside that cake…for lack of a better expression. Adams said essentially all but six spots in the field are agreed on….that number obviously could change as bids are "stolen" this weekend. 
Finally, to update Bona fans on SBU's at large chances before they take the floor on Friday night we reached out to ESPN's Joe Lunardi to answer some quick hitters. We thank him for taking the time to reply to our texts despite it being the middle of the bracket season! The short Q and A is below…
---
Blog: Bona loses Friday night. How far do they drop?
JL:  A loss to either Duquesne or Richmond would drop them into the Last Four In.
Blog: % chance Bona is IN Sunday with a Friday loss?
JL: 70%
Blog: Bona potential seed ceiling (Say they make the final or win it)?
JL: If they make the final I could see them getting up to an eight seed. (JL has Bona as a nine seed this morning and when I followed up on this answer it was clear that due to the lack of quality teams in the conference that SBU can't improve their stock all that much this weekend unless one of those wins is vs. URI on Sunday…which makes sense).
Blog: % chance Bona is IN with simply a Friday night win?
JL: 85%
Blog: Going into Friday night's game Bona fans should feel that…..
JL: That they have the best team in the Atlantic 10.