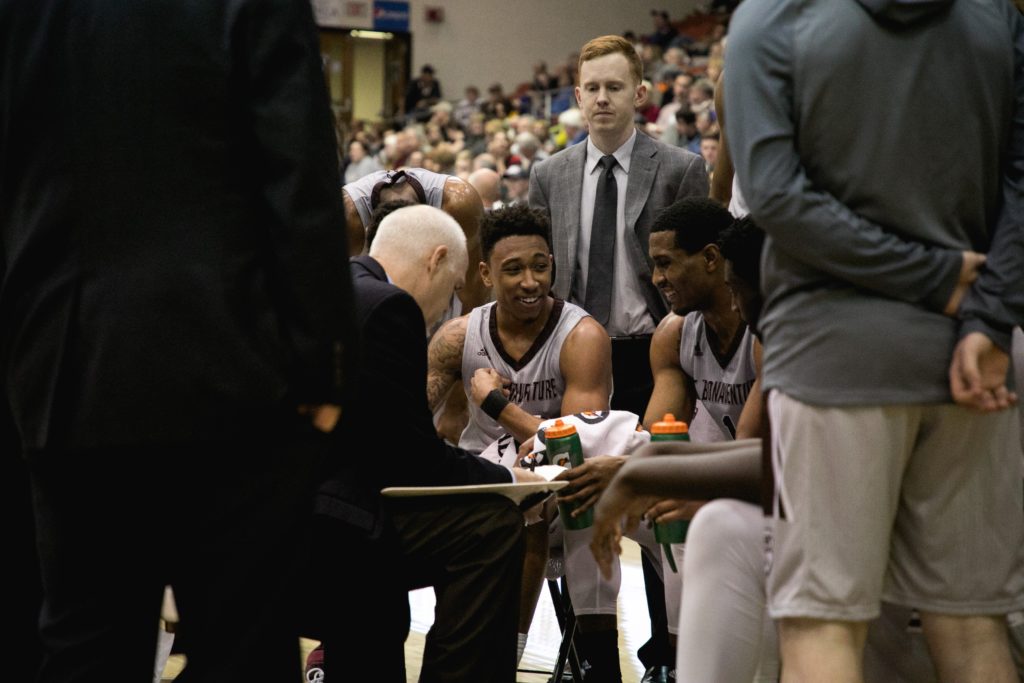 Schmidt to Remain at Bonas, Program Working on Projects
Bonnies head coach Mark Schmidt will return to the school next year following his interview with the University of Pittsburgh last week. The news that Schmidt would stay was reported about a half an hour ago by Jeff Goodman of ESPN. We reported yesterday that it seemed unlikely Schmidt would be leaving the program.  
The Panthers have apparently moved on in their coaching search and are focusing their attention on other candidates at this time. 
Schmidt apparently had a meeting with St. Bonaventure President Dr. Dennis DePerro over the weekend. According to sources, Schmidt has been advocating for facility upgrades for the team including a new locker room as well as an updated weight room. Some of Schmidt's frustration, according to those same sources sources, has been a lack of movement on such capital improvements. 
The 6th Man Club has provided the team with improved travel arrangements such as increased charter flights among other things, and the team last renovated the men's locker room sometime around 2010. The weight room has apparently not been upgraded in a significant way in nearly two decades. The program has recently upgraded the men's basketball offices. Further, the program did add a new 9 by 13 foot video board in 2017 thanks to donations from Albert C. Horton. 
The idea of turning Butler Gym into a practice facility, as well as a training/rehab center for all SBU's athletes has been mentioned for some time now, but we are unsure if anything along those lines was discussed. 
With several other A10 schools building brand new multi-million dollar practice facilities it makes sense that Schmidt and Kenney would consider the idea of turning Butler into such a building for their programs looking to keep up with the competition. Just last week Rhode Island offered Dan Hurley a massive raise in addition to building a new facility for the Rams if he stayed with them; he turned down the offer and headed to UConn on a deal with roughly three million dollars a year.
Schmidt will likely now turn his attention to filling his open scholarships and trying to convince wing Courtney Stockard to return to school. SBU graduated Jay Adams, Matt Mobley and Idris Taqqee. The Bonnies also lost forward Ndene Gueye during the season, so they have four going out and only one player coming in at this point with guard Kyle Lofton.