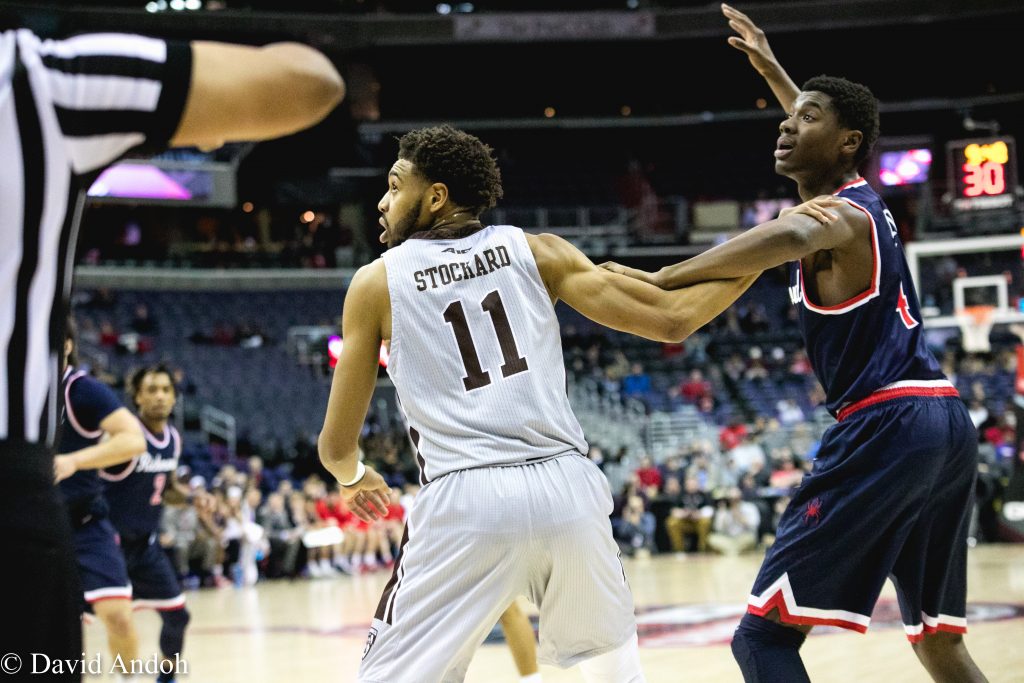 Courtney Stockard Doubtful vs. Davidson
Sources have told the Bona Blog this morning that Bonnies G/F Courtney Stockard is unlikely to play today vs. Davidson in the A10 semi finals. 
Stockard injured his hamstring last night vs. Richmond and did not return. The Source said that the team is also looking into the possibility the injury is PCL related as he's feeling pain in the back of his leg.
Stockard had been playing very well for SBU in the season's final week having scored at least 19 points in four straight games. Stockard scored 31 points last time SBU played Davidson in their triple overtime victory and has scored in double figures in ten straight games for Mark Schmidt's team. 
Stockard scored 19 points, had five assists and four rebounds, three steals last night in just 30 minutes. His absence would be a significant blow to the Bonnies' chances to earn a trip to the finals. Hamstring injuries are always tough and can take a significant time to heal. We will update this situation if more information comes to us. On the season the junior is averaging 12.9 points, 6.4 rebounds, 2.3 assists and 1.3 steals per game.