The ecstasy of emotions from Saturday night's game is ever so slightly fading. If you're anything like me, by this point you have read every article and account of the win, replayed the highlights more times than you can count and exhausted the patience of all of your non-Bonnie friends. The win, will not soon be forgotten, the memories of the night etched into our minds and our hearts. However, like all things… the show must go on.
After the back-to-back buzzer beater wins, the Bonnies sit in sole position of 7th place in the A-10. The road trip to Charlotte and a tough top 25 team at home was no easy task. But let's not expect things to cool off, as the week ahead will bring more of the same. UMASS will enter the Reilly Center Wednesday night as one of the hottest teams in the conference. The Minutemen have won 4 straight and are 7-2 since dropping their A10 opener vs the Bonnies 5 weeks ago. Saturday afternoon the Bonnies will be in Dayton, Ohio to take on the Flyers. Coming off a tough OT road loss to GW, the Flyers will be hungry to get back on track with a W in front of their faithful home crowd. Both UMASS and Dayton sit ahead of the Bonnies in the standings, part of a 3 way tie for 3rd place in the conference.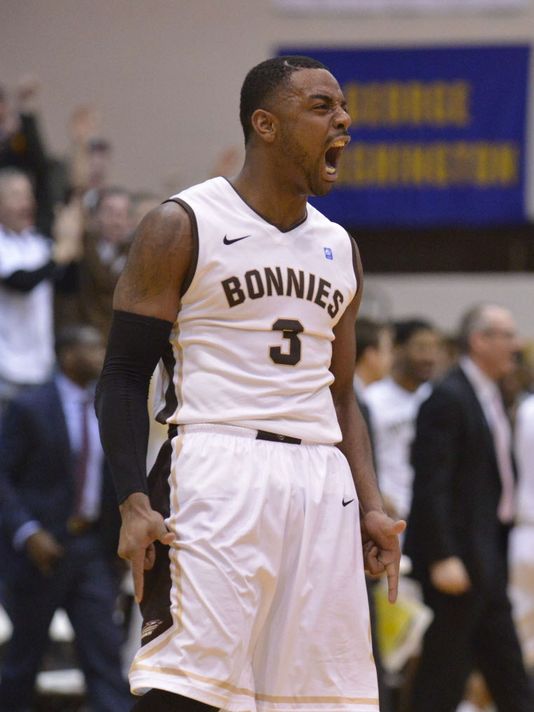 Ending Davidson's 15 game home win streak and taking caring of business vs HAVOC were great moments for this team. I hope we can capitalize on this momentum and confidence and continue to move up the leader-board. The Bonnies will need as many Wins as they can get to set themselves up for a higher seed come March in Brooklyn.